What is your story on Botswana?
"ENJOY REAL VALUE, BOTSWANA VALUE"
TABLE OF CONTENTS
1. EDITOR'S NOTE
2. WHAT IS YOUR STORY ON BOTSWANA?
3. BRIEF ON BOTSWANA BUSINESS AND INVESTMENT
4. BRIEF MARCH-APRIL 2011 NEWS - this and that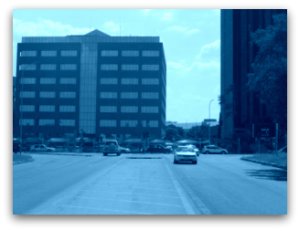 ---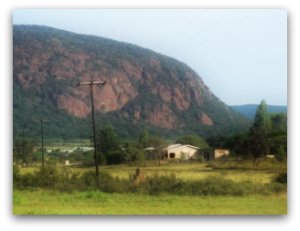 1. EDITOR'S NOTE
I am pleased to offer you the second issue of Knowbotswana News ezine.
This issue alerts you to a unique feature within www.Knowbotswana.com, that enables you to add your own content thereby sharing a 'picture' of Botswana from your point of view.
Afterall everyone has their own 'picture' and no-one owns the whole. Exactly, what is your story on Botswana?
https://www.knowbotswana.com.html is Web 2.0 enabled; that is visitors are able to add their own content - either creating own pages on a topic to be shared relevant to the site's theme, want to start or participate in a discussion, making friends or making value-add comments on other's content pages.
Even more, there are articles on 'hampers' available for the small business man in Botswana!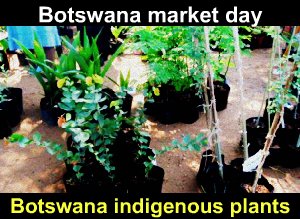 ---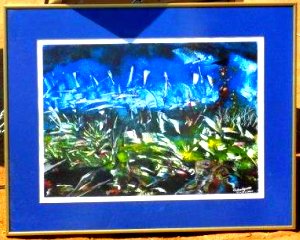 2. YOU OWE IT TO THE WORLD: SHARE YOUR STORY ON BOTSWANA
Knowbotswana.com has set the platform for you to share your experiences of Botswana with the rest of the world. This is unique in the internet world.
All you have to do is to share your story that is supported by mounting a couple of pictures too. To do so, just visit the site or go here: https://www.knowbotswana.com/botswana.html.
Benefit? Legacy creation of Botswana. Capture every moment into the net for posterity.
The world's famous honeymooners come to Botswana for their nuptial consummation. Well, not just for that. Some visit to enjoy the natural scenery, culture, adventure and the clean air. And of late most visit Botswana for business investment.
Now Batswana love their country for what it is - peaceful, stable, developing and nurturing to its citizens. And Batswana have expressed this love by perpetuating democracy for an un-interrupted 45 years of sober self-governance.
It is no doubt that both locals and international visitors have their hands full with great experiences of Botswana. Meanwhile, the rest of the world does not know anything about this country, even though they deserve to know.
It is for this reason that Batswana and visitors (all called Botswana lovers), and especially YOU, should share their treasured experiences with the world. And the world will thank you for it.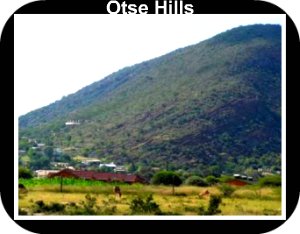 ---
3. BRIEF ON BOTSWANA BUSINESS AND INVESTMENT
GOOD TIMES FOR THE SMALL BUSINESS MAN IN BOTSWANA!
A great opportunity for growth for the small businessman in Botswana has come.
Local and locally-produced products and services are now increasingly sought for in order to satisfy the goals of the Economic Diversification Drive. EDD is a programme led by the Ministry of Trade and Industry that seeks to diversify the economy in Botswana.
Whereas this will serve to reduce the country's import bill, more importantly it will help local businesses, including small business, to grow and be self-sustaining.
EDD offers more good news because the acquisition of locally-produced goods includes acquisition through tender and below tender-value. More importantly EDD requires that consumers should scan the local horizon before going to the external market.
At first local producers may fail to meet the demands but over time may be able to do; thus it is important for the local businesses to 'up the game' to take full advantage of this great opportunity.
SECRET OF SMALL BUSINESS SUCCESS IN BOTSWANA
Nope. Small business success is not dependent on winning a solid huge tender at the start of your company; or, having connections in high places who will give you access to deals; or, even powering yourself through to lucrative projects by some inexplicable actions.
The secret to small business success in Botswana is to start small and stay small during the nascent phase of your company. All the while you will be building your business, just as well you will be developing yourself as an entrepreneur.
Your products or services will have an opportunity to grow while at the same time your customer base and confidence is gradually building up. Further you will be able to develop relationships with those of a similar trade and be able to settle within the entire business community.
There is no possibility of becoming instantly big. There is no business model that supports the get-rich quick scheme. If it happens, it is so because of a certain favourable circumstances, and we all wish for such. But these circumstances are not a business model.
Batswana should go into business; and the starting point for most should be a small business, on the understanding that both the business and owner have to be nurtured first.
MARKET DAY: SHOW FOR THE SMALL SMALL BUSINESS
The small-small business community got a boost when government hosted a market day show in the GSS Grounds on 1st April 2011. The show whose theme was "Nyeletso lehuma, boikarabelo jwa me le wena" (poverty eradication, our responsibility) served as a networking platform for the local small small business community.
It also helped to make the businesses more visible as the customers collaborated with the business entities.
---
4. BRIEF MARCH-APRIL 2011 NEWS - this and that
King Gustaf XVI visit Botswana

King Gustaf XVI of Sweden visited Botswana on 22-25 March 2011. This visit boosted local business after the King addressed a business seminar on the international role of the business community as driver of the global trade.

While it was revealed that Sweden offers cutting edge technology due to great innovation and technological advancement, Botswana on the other hand is the preferred investment destination due to its political stability and good governance.

Botswana to be diamond hub

A diamond beneficiation Pitso in early April 2011 revealed that Botswana will soon be a diamond hub.

Activities of diamond jewellery manufacturing, trading of rough and polished diamonds are expected to be carried out in the country.

Property expo planned for June 2011

An inaugural property expo for Botswana is planned to take place in June 2011 in Gaborone.

This is good news for real estate professionals who have long wanted a forum to reach the property market in Botswana. The expo to be on the 16th and 17th will also create an opportunity for netwrking amongst the real estate community.
---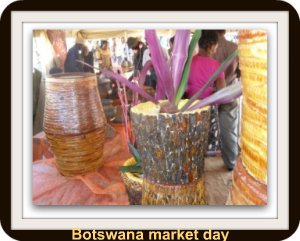 New!

Comments Have your say about what you just read! Leave me a comment in the box below.