Really, How Well do You
Know Botswana?
You should know Botswana. Botswana is a great advert of beauty. A great place for travellers and tourists, nature-enthusiasts, investors, researchers and scholars - Botswana has become a destination of choice!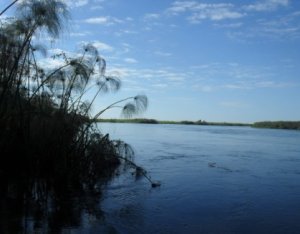 Batswana successfully preserved their culture and habitat, while they built their economy. This was done under difficult economic circumstances just as well under a prolonged state of peace and democracy.

Where it all began...
With a population now of about 2.3 million, historically, Botswana was largely rustic, agrarian, poor and significantly undeveloped.
In the next three decades after attaining independence in 1966, Botswana experienced huge economic growth. A chance discovery of a diamonds' treasure-trove helped develop the nation.
From thence Botswana started to build forward at a slow pace....
All along Batswana (Botswana people) understood well the need to preserve their country. And mark my words; the country has remained intact to date. But .... there is a satisfying mixture of nature and development - without one standing in the way of the other.
Pristine beauty....
Botswana people are still what they are as they were then - humble as ever. The natural habitat is pristine thanks to the preservation of its land through protected game parks and reserves.
Today, Botswana is the top destination for business investment, tourism and travel. It also boasts of a rich history, built over a strong local culture, good ethnic and racial mix, and cities and districts with distinctive attractions, which can support both research and scholarly work.
(Botswana has)
a satisfying mixture of
nature and development...
And it is your home.
Talk of having the 'best of both worlds', Botswana has maintained its strong culture, attractive scenery with undisturbed fauna and flora and built a strong economy to enable business to flourish.
The country has transformed into the world's top business investment, travel and tourism destination.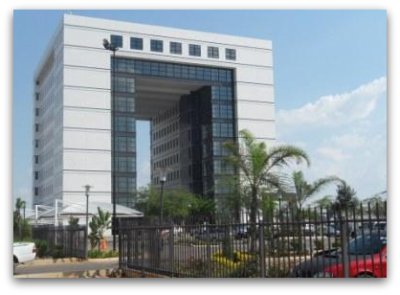 Sample facts of beauty....
So really, how well do you know Botswana?
Botswana......
Is the most peaceful country in Africa
Has the highest concentration of game animals in the world
Has the largest inland delta in the world which interestingly runs into a desert
Is the least corrupt country in Africa
Has the highest economic growth rate in the world in the last two decades
Has the best environment for business investment
Has the oldest and highest concentration of rock paintings than anywhere
The list is endless.
Knowbotswana.com provides information, including through its free ezine or newsletter, and hopes that you too contribute more information on Botswana to create a broad and accurate picture of the country.
You can do so by clicking here to add your own content on this site!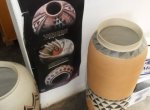 Table of Contents
---
The Botswana Blog keeps you up-to-date with all additions and changes to the Knowbotswana.com Web site. Subscribe here.
Find out about Knowbotswana and their mission, contact details and how to advertise on the site.
Find out about the Knowbotswana team
Contact us to find out about our mission, or make general inquiry about Botswana
'Botswana' means a place for the Tswana, who are inhabitants of the country.
Read the full history of Botswana. This is the complete story of Botswana from as early as 300A.D to the present day.
Botswana culture is diverse. Learn about the culture of Botswana.
Botswana people are called Batswana. Learn about all the ethnic groups in Botswana.
Know all the important Botswana facts.
Learn about Botswana cities and districts, population, history and their role in the Botswana economy.
The fauna and flora in Botswana is at the heart of a true African safari experience.
If you want to do business in Botswana, join the Botswana business community in the areas of property and real estate, mining and banking and finance.
Get a different experience in life. Learn the reasons on why you should invest, travel to or tour Botswana.
The beautiful Botswana arts and crafts together with music, dance and literature are a product of Botswana culture and good education system, and reflect a varied mix-up of Botswana people.
Make the most of your shopping in Botswana.
Mining in Botswana plays a significant role to the economy of the country.
Botswana tourism is a thriving industry that is properly coordinated.
Planning to travel to Botswana? Get travel information for visiting Botswana.
Enjoy the Botswana attractions and adventure.
The Okavango Delta is Botswana's stand out feature and beauty spot that offers exceptional safari and adventure.
Get to enjoy all types of Botswana safari that includes self-drives, mobile, tented, fishing and horse-back safaris.
Sample the best of botswana food, restaurants and accommodation. Taste great traditional botswana food, and find a room in one of the exquisite hotels, lodges and campsites across the country.
Botswana fashion and beauty best reflects the dual existence of Botswana tradition and modernisation.
Read about the best of Botswana music.
Read about the best of Botswana dance. There are diverse dance styles that reflect the diversity in Botswana culture.
Enjoy best of Botswana sport, recreation and entertainment in areas of football, volleyball, athletics, pageantry, nightclubs and Toyota Botswana 1000km Kalahari Desert Race
Botswana pageantry crowns beautiful Batswana women who reflect the beauty of the country.
Read about the outstanding Batswana athletes and Botswana sport.
Enjoy the Botswana nightlife by going to the right fun places.