Top Business Services In Botswana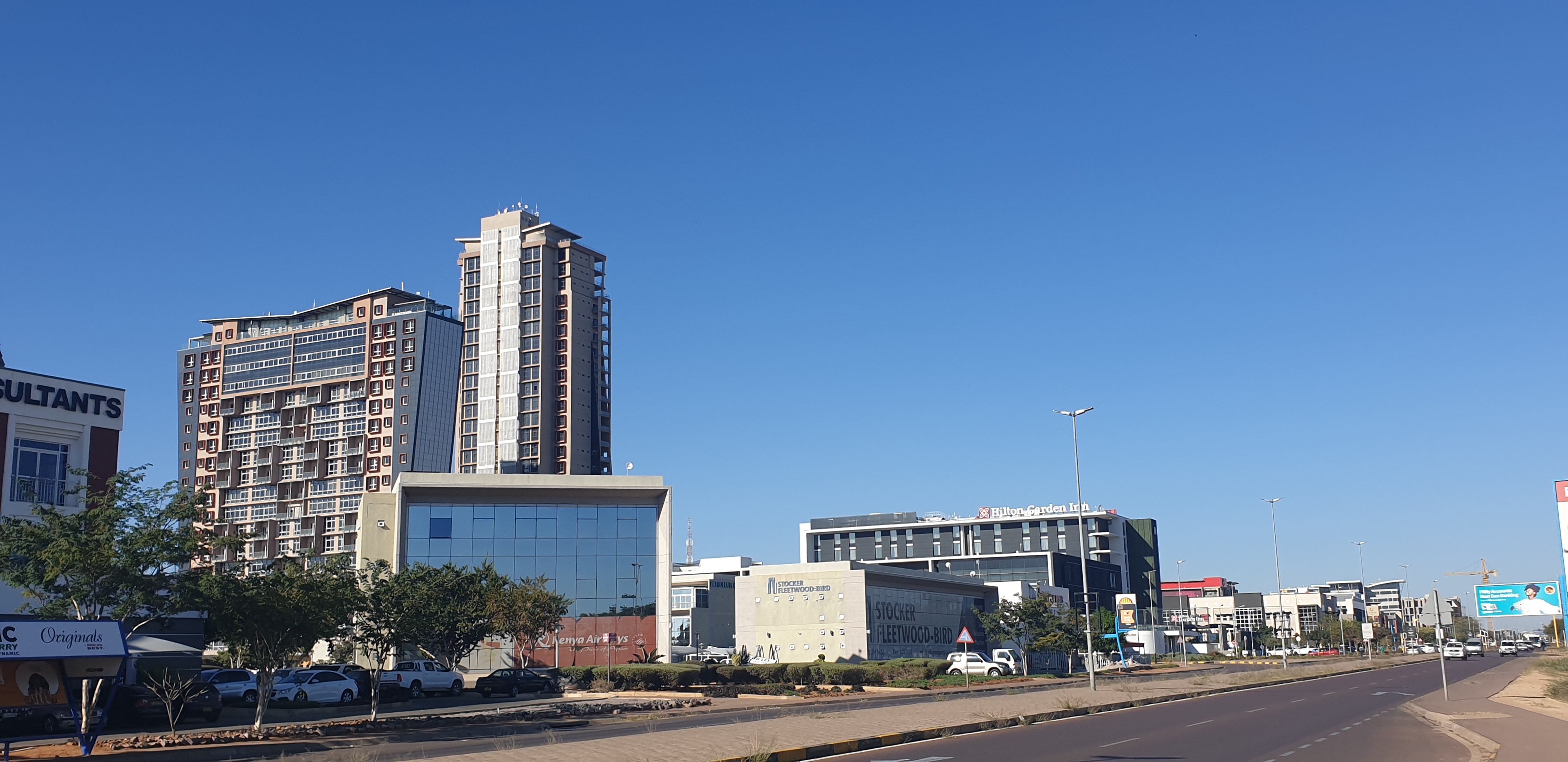 The choice of home-grown services, in this article, identified as top businesses in Botswana represent a view of Knowbotswana. However, they were selected based on a review of some economic reports and Knowbotswana's independent observation of their contribution to the building of Botswana since independence. The services are top performers with a strong impact on the economy and are indigenous to Botswana.  
Since independence in 1966, the overall economic outlook and business growth in Botswana has been conducted more like a road-map – growing, gaining traction and stability, resilient and adaptable to circumstances at every stage and more importantly giving rise to top performers of indigenous or home-grown services – setting a foundation of a self-sustaining economy. 
The recent years, especially 2020, with nations experiencing a decline in economic growth, there is a demand that economies should dig in, and services move centre-stage and fight back showing themselves battle-ready to reverse or stem the decline.

---
Botswana Business overview
Botswana has one of the lowest corruption rates in Africa, peaceful with the best laws and regulations governing trade. It is a strategic and prime location, at the heart of the southern Africa, for access not only to the southern Africa regional market but to the rest of the continent and world markets as well. At independence the economy weighed at 0.03 billion USD as GDP, with a workforce that is uneducated and 5kms of tarred road investment. However, in the thirty years between independence and the 1990s, Botswana's economy was the fastest growing economy in the world with a growth rate of 10%, even faster than the then thriving economies of the south east. This continuous growth took Botswana from being one of the poorest countries to a middle-income status with the per-capita income rising from USD0.03 then to USD8,800.00 today, which is the fourth highest in Sub-Saharan Africa.
---
Business outlook from the past….
Before we focus in the top indigenous businesses in Botswana it would be appropriate to pay homage to past circumstances that led to today's economic outlook.
Four factors stand out to define the circumstances that gave rise to today's economic stability and the subsequent emergence of standout economic performers in the country.
In 1967, the economy of Botswana was heavily  dependent on cattle farming and livestock products which accounted for 85% of annual exports. Keep in mind that at the time the majority of cattle-owners only subsisted. There was very little industrialization in 1967, evident in low electricity consumption of only 9,8 million kwh, which represents 0.3% rate of today's 3500GWh, having a 330% increase (BPC Report 2019). 
According to Zdenek(1970) the country's dependency on livestock took a great hit from drought in 1961-1966, with about one third of the national herd lost. With the economy dependent on farming this experience built resilience within the economic structure of Botswana. 
Another aspect of Botswana's economy according to Zdenek (1970), has been its dependence on selling its labour on the mines. About 46,000 of Batswana's livelihoods depended on them working as indentured labourers in South African mines, factories and farms. They were forced by necessity to leave their homes and families for long periods of times to support their families. 
The discovery of minerals in Botswana caused a dramatic turn in the country's economy in 1967. With the experience gained from working in South African mines, there was already ready-made labour for mining in Botswana. However, coupled with raising revenue through mining, Botswana also received international aid which gave stability to the fledgling economy at the time. The general outlook began to look good, and most economic commentators gave encouraging reports. For instance, the British engineering consultants Sir Alexander Gibb undertook a general economic survey of the country and produced a favorable report known as the Shashe report, which led to the World Bank awarding a grant of about $US120,000 for the development of basic infrastructure.
---
To the present….
Over and above beef, mining, cheap labour supplemented by aid, today there are a lot more industries across all economic sectors. Finance, insurance, manufacturing, property development, retail have come centre-stage to give impetus to the economy. 
Agriculture contributes only 2% of the country's GDP, having dropped from 85% at independence and employs 23% of the population (World Bank 2018). It is an important source of income for many Batswana who live in rural areas. Cattle raising dominates the sector, contributing 80% to the agricultural GDP. The crop sub-sector is dominated by the production of cereals, with sorghum accounting for 72% of national cereal production followed by maize (17%) and millet (6%). 
The industrial sector contributes almost 30% of the country's GDP (World Bank 2019) and employs 18%, which is dominated by diamond processing, food processing (mostly beef), textiles and mining. 
Diamond mining and processing is also a major source of government revenue and foreign currency. 
The service sector is by far the largest component of GDP and accounts for nearly 60% of the economy and employs 59% of the active population. 
The expanding sectors are tourism (now known as ecotourism) and transportation. The total contribution of tourism to the country's GDP is 11% and employs 7.1% of the population (World Travel and Tourism Council 2017). 
Botswana has a growing financial sector and the Botswana Stock Exchange is among the best performing stock exchanges in Africa.
---
Top business performers
---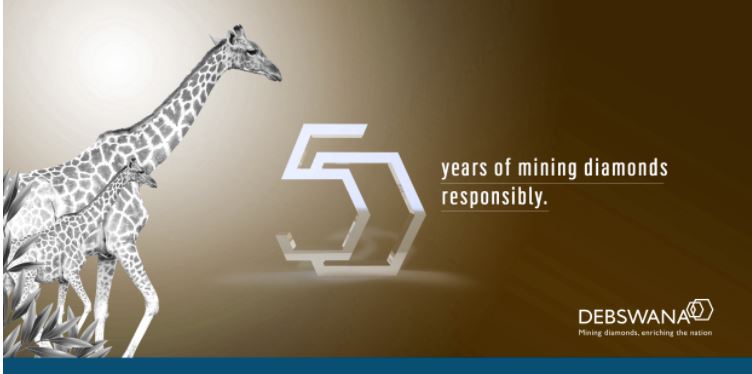 1) Debswana Diamond Company

This is undoubtedly Botswana's best public-private partnership (PPP) model.
Debswana Diamond Company was established in 1969 and it is owned in equal shares by the government of the Botswana and The De Beers Group of Companies. It is one of the world's leading diamond producers by value and volume. Debswana is a major contributor to the national economy of Botswana and national GDP, foreign exchange earnings and government revenue. It is one of the largest private sector employers, with over 5200 employees. Debswana is also the biggest contributor to the De Beers Group rough diamond production.

2) Botswana Development Corporation
Botswana Development Corporation (BDC) has been one of Botswana's engines of growth ever since it was established in 1970. It was established as a government's investment arm that facilitates the development of industrial, commercial and agricultural services to drive economic development. To date BDC has at its disposal group investment assets worth over P3.6 billion which grew from only ZAR20,000 when it started operations in 1971. The majority of well-established and significant home-grown services have come about because of BDC.

3) Bank Of Botswana 
The Bank of Botswana is the country's central bank which is responsible for maintaining monetary and financial stability, reinforced by confidence in the national currency, sound banks and effective payments system. Bank of Botswana was established in 1974 after a decision was made to withdraw from the Rand Monetary Area (RMA) under which the South African Rand had been the legal currency in Botswana since independence. The decision to withdraw from RMA was not only because of the difficulties in the negotiations, but due to the opportunity it provided to pursue independent economic strategies that were already constrained both by the heavy dependency on aid and its membership to the Southern African Customs Union (SACU). The bank launched the national currency, the Pula on the 23rd August 1976 (designated as Pula Day), to replace the Rand. The bank's responsibilities evolved over time and it succeeded in achieving its mandate on which it was established. BOB provides oversight over commercial banks that are performing well such as FNB Botswana, ABSA Bank (formerly Barclays), Stanbic Bank, Standard Bank and Bank Gaborone. Its success was indicated by the receipt of several international awards by Mrs L. K. Mohohlo, the former Governor from October 1999 to October 2016.
4) Botswana Housing Corporation
When Gaborone was identifed as the capital of Botswana in 1965, there was no proper housing, as much of the area was a forest. The Botswana Housing Corporation was then conceived to help accelarate the establishment of housing not only in Gaborone but in other urban centres of Botswana. The Corporation was then established in 1971 to oversee the activities of property development, property management, property sales, facilities management, project management services and social housing. BHC is a parastatal or semi-autonomous body under the Ministry of Infrastructure & Housing Development. Since its establishment the entity has done well to develop property across the country of modern and global standard. 
The corporation now has houses country-wide, both rental and for sale. It is the dominant local property company in the country.
5) Botswana Insurance Holdings Limited Group
BIHL is a leading financial services group, established in 1975 as a subsidiary of BDC. BIHL was listed in the Botswana Stock Exchange since 1991 and is the holding company for three subsidiaries and holds a stake in two associate companies.
The company has had great achievements since its establishment. The BIHL Group and its CEO Ms Catherine Lesetedi both won the illustrious Best Performing Ai100 Company accolade in New York City twice, in 2016 and 2018.
6) Sefalana Group
Sefalana is a Setswana word for a traditional food storage.
Sefalana Holding Company Limited was founded in 1974 and over time has become a household name to the nation. Sefalana Holdings company is a major retail operation with interests in the wholesale and retail distribution of fast-moving consumer goods in Botswana, Zambia, Lesotho and Namibia. It operates 20 major supermarkets under the retail name Sefalana Shopper, 25 cash-and-carry outlets trading under the name Sefalana Cash and Carry, 3 hyperstores trading as Sefalana Hyper Store, 4 liquor stores trading as Sefalana Liquor, and one cigarette distribution outlet trading as Capital Tobacco.
The company also sells tractors, agricultural equipment, construction equipment, power-generating plants, water pumps, EDM locomotives and spares and has franchise dealerships for MAN, TATA and Honda. Well-known subsidiaries in the Group include Food Botswana, Commercial Motors, Merchandised Farming, Vintage Travel and Tours and Kgalagadi Soap Industries.
7) Turnstar Holdings
Turnstar holdings has been one of the top performers in the local property business sector. It is a property loan stock company with a global footprint, which helped to drive inward repatriation of profits from its international branches, something that is uncommon in the local market. Turnstar was been listed on the Botswana Stock Exchange since 2002. The organization holds 8 properties in Botswana, 4 in Tanzania and 1 in Dubai inclusive of premium retail shopping centers, multi-residential estates and office buildings. Turnstar Holdings, most popularly known for its shopping centers, Game City Shopping Mall in Gaborone, Nzano Shopping Center in Francistown and Mlimani City in Tanzania has established itself well in the property sector. 
This is a diversified property company listed on the BSE with property assets valued at over P2.3 billion. The company is a fully integrated and internally managed property company employing 75 staff. However, it will do much better by increasing its local staff compliment.
8) Cresta Hotels
Cresta Marakanelo is a local hospitality service that was established in 1987, which now operates 11 Cresta hotels across the country and 1 in Zambia. The service was established after BDC awarded Cresta Holdings, a hospitality service that was established in 1958 and registered in Botswana, a management contract for Marakanelo Hotels. Cresta helped to provide hospitality service for international investors and tourists coming into Botswana, and over the past few decades the tourism sector was able to grow. They have 2 hotels each in Gaborone, Francistown, Maun and a hotel each in Selibe-Phikwe, Palapye, Jwaneng, Mahalapye and Kasane.
After diamonds and mining, tourism is one of the next performing sectors of the economy in Botswana. Tourism is highly indebted to the hospitality industry in Botswana, especially to the Cresta Hotels.

9) Botswana Unified Revenue Service
BURS is a semi-autonomous organization that performs tax assessment and collection duties on behalf of the government. The entity takes appropriate measures to counteract tax evasion on the one hand, and to improve taxpayer services to a much higher level on the other. Annual collections by the entity add to the annual national budget for the development of Botswana.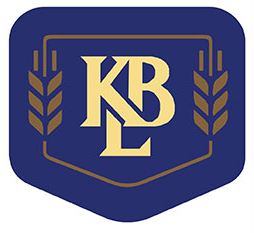 10) Kgalagadi Breweries Limited
Kgalagadi Breweries is part of the Soft Drink Manufacturing Industry. KBL has 610 employees across all its locations. It was established in Botswana in  1973 and their products are now found in all stores, big and small, country wide.
Kgalagadi Breweries (Pty) Ltd are brewers based in Gaborone Botswana. They produce lager beers, traditional beers, bottled water and soft drinks under license. The brewery started out as Prinz Bru, with two brands, Prinz Bru and Prinz Deluxe. The company has an estimated annual revenue of BWP1,74 billion and a net income of P518 million. 

11) Choppies Enterprises
Choppies Enterprises Limited was established in 1986 in Lobatse. The first store was called Wayside supermarket. The second store was opened in 1993 in Lobatse. From there Choppies expanded, opening new stores in the greater Gaborone and other highly populated areas of Botswana. In 2008 Choppies started to expand its footprint beyond Botswana borders, opening stores in South Africa, Zimbabwe, where most of the stores were acquisitions of the existing Spar network. Choppies became a listed company on the Botswana Stock Exchange on January 26 2008 and is a constituent of the BSE Domestic Company Index with an approximate market capitalization of P2.4 billion as at 20 December 2012. The company also completed its secondary listing on the Johannesburg Stock Exchange on 27 May 2015.
Choppies is now a well-known company country-wide with stores in most towns, villages and cities in Botswana employing over 15 000. It now has 124 stores worldwide as of 2017.
12) Pretoria Portland Cement Botswana
PPC Botswana is another typical PPP model as it is a successful partnership established in the 1980s between BDC (government investment arm) and South Africa's Pretoria Portland Cement
PPC business was established on the basis of large limestone deposits discovered in the central district, between Palapye and Serowe to produce cement. The cement has been used in major infrastructure of buildings and roads in Botswana over many years.

13) Mmegi newspaper
Mmegi newspaper was founded in 1968 by Patrick Van Rensburg as a school project in Swaneng Hill (Serowe), Madiba Secondary (Mahalapye) and Shashe River (Tonota). The newspaper that started as Mmegi Wa Dikgang, discontinued in 1980 and was resuscitated in 1984 and operated for a while as a not-for-profit service. It changed its operation model when Mmegi Publishing Trust was established to manage it. 
Over the years the media industry in Botswana has grown, which started off as an area that was dominated by government services. Commercial news print survived hardships, remembering that there were newspapers, like Newslink, etc, that died as soon as they started.
Mmegi newspaper came to be and raised the bar by increasing its circulation, before setting another benchmark by being an all week-day paper, then reverting to a weekly paper in 2018.
The role of the media as watchdog cannot be over-emphasized. Naturally as the economy grows the potential for corruption also increases, however, using the power of the fourth estate, all principals in the economy had to stay in check because of the presence of Mmegi and all other media services.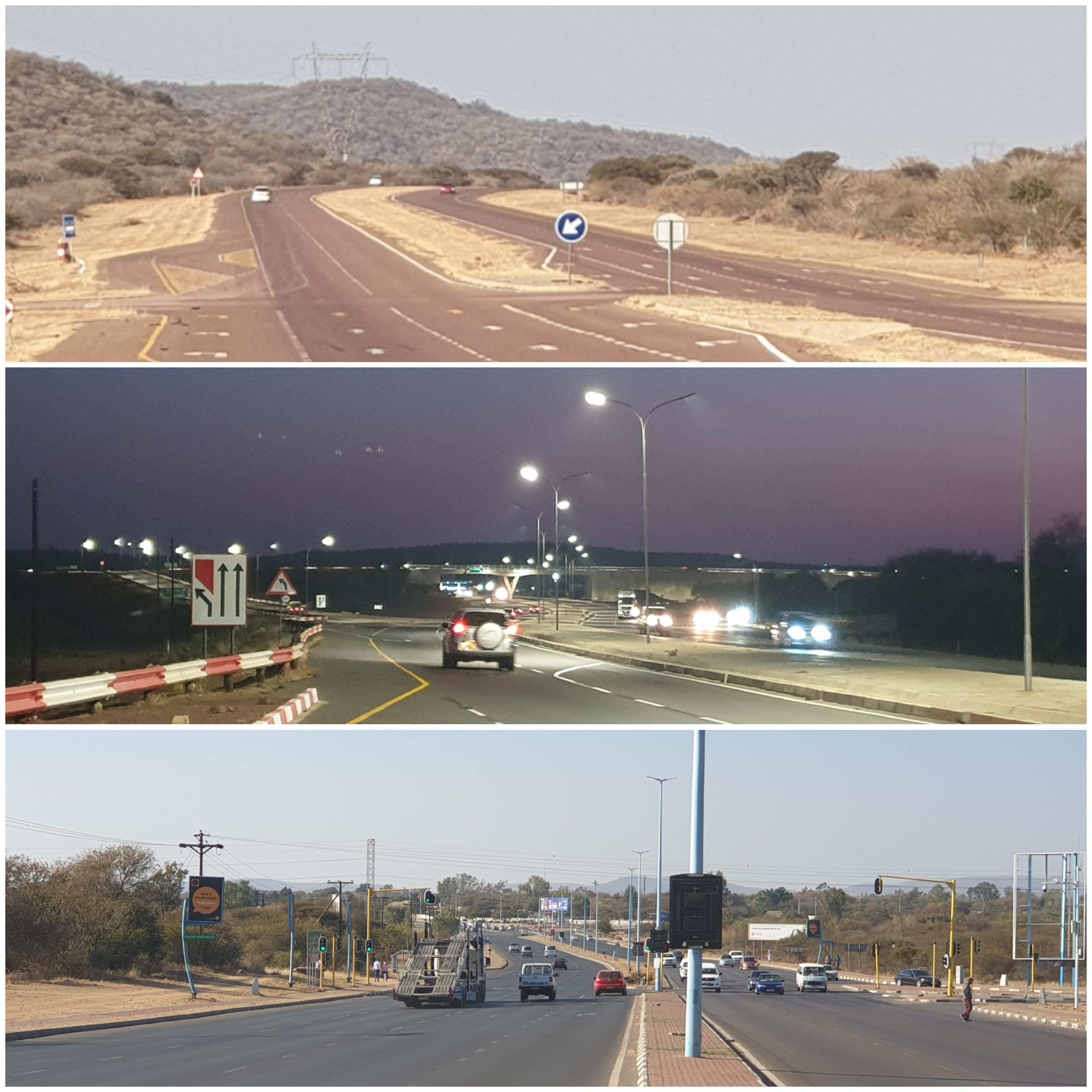 14) Department of Roads
This is the only central government department that is featured in the list bearing in mind where it is coming from, and the impact it has created to the overall economy. 
In 1965 Botswana had only 5km of tarred road, but today there are 36,887.6km of good roads, broken into 18,443.8km tarred road, 7,383km paved road and 15,060.6km unpaved road. 
The making of good roads in Botswana helped to create access in and around the country as well as enabled trade. The department has coordinated all the major roads across the country, awarded as tenders to both local and international services.
---
In the face of the Covid-19 pandemic global economies without exemption will negatively affected. Once again Botswana has to adjust and borrow from its past experience when it had no robust economy and faced the onslaught of drought. 
Needless to say, Botswana has grown exceptionally since independence in 1966 to this day and that Botswana businesses now stand shoulder to shoulder with the very best in the world. The economy has been diversified and expanded beyond the  beef and diamond. Botswana will continue to grow in the next coming years as there is still a lot of space for growth, still a lot of room for foreign direct investment, a lot of room for technological advancements and many more. Botswana is a haven for investors as there is a lot of market for new products, there are business that need private investors to grow and become beneficial to stakeholders as well as the economy as a whole. The next coming years will see a bigger and better Botswana.