History Of Fashion In Botswana
Where it all Began
Botswana's fashion is a unique blend of style and beauty and is yet another example of how tradition and modernization have come together. To understand Botswana fashion, one must first know where it came from, how it came to be what it is today and the influencers.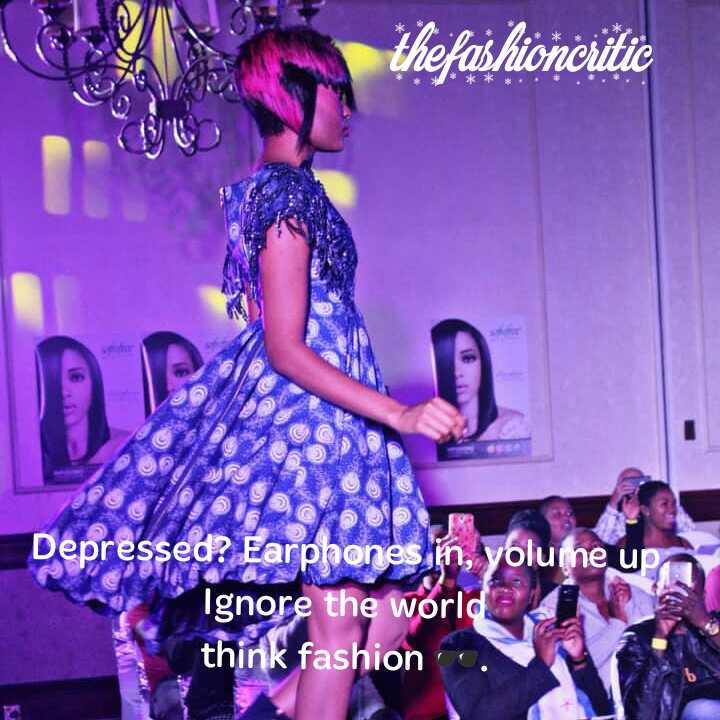 To many, fashion is more than just clothes, it is their lifestyle, their careers and the way they express themselves. Botswana's fashion can be defined in the same manner. Botswana's fashion dates to the 1700's when missionaries and colonialists were in the country. Batswana adopted their way of dressing as their fashion. They changed from wearing animal skin to wearing clothes that were being worn by missionaries and colonialists. Before the western fashion was adopted, Batswana had their own way of dressing.

---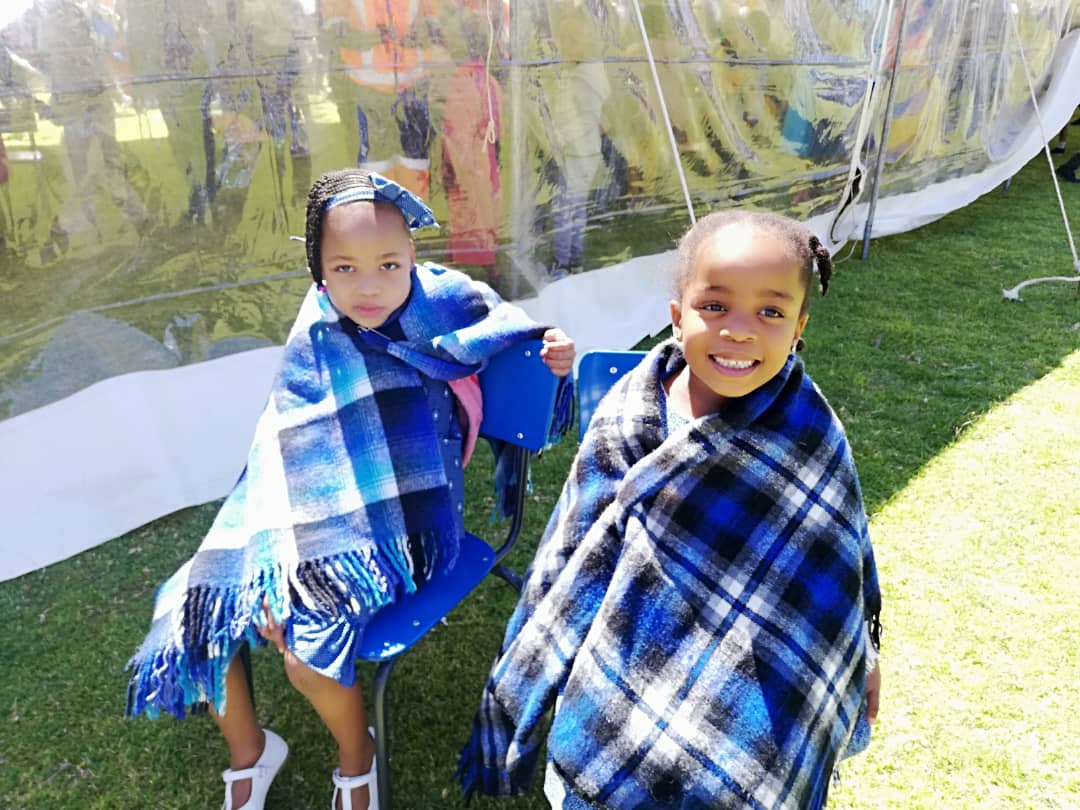 Pre-Colonial Fashion Style
During the pre-colonial period Batswana wore clothes made from animal skin and fur. Men wore clothes made from loin skin called tshega. They also wore a skin cap, sandals and belt made from animal tails (the latter was only allowed for warriors). Ornaments were a very important part of the male fashion culture. The ornaments could be copper wire necklace, bead strings, armlets etc.
Women wore an apron to cover their front. This apron was called khiba. They also wore a skirt called mosese, which also covered the upper body. Women also wore ornaments like necklaces, bracelets, rings, earrings, etc. They used a skin called thari to carry babies on their backs. 
Children wore clothes that were different from those worn by adults. 
Toddlers often didn't wear any clothes at all
Older boys used a small flap of skin in front and nothing else. 
Girls wore a fringe of strings and a lot of ornaments.
When the children got older girls wore the mosese and boys wore tshega.
---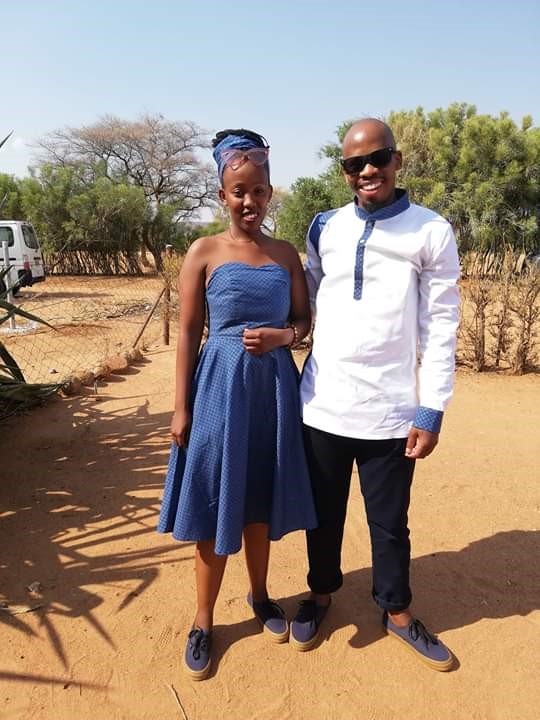 In the 20th century Batswana started using western-style clothing in their everyday life.
The traditional outfits got lost over time and became very rare in the streets. More people switched to more modern and western fashion trends
Today the old Tswana fashion is usually only worn on special occasions like weddings and other traditional ceremonies.
---
Modern day fashion 
In the transition of fashion from animal skins to western style dresses, many saw opportunities, career opportunities like modeling and designing clothes. 
The first fashion designer in Botswana is Ms. Ineeleng Kavindama. She had many other firsts after that. In 1995, Ms. Kavindama won the award for best designer for menswear at the South African Fashion Designers Association. In 1997, she became the first Motswana to showcase in the first MNET Face of Africa. She was also the first Motswana to participate in the South African Fashion Week both in 1997 and 1999. In addition, she was also the first Motswana fashion designer to be featured on CNN. She got featured in several South African mediums such as Sunday World, Sunday Times, The Star City Press, Sowetan, YFM, Metro FM and SABC's popular magazine, Selimathunzi. Ms. Kavindama is a true fashion icon who set a very high bar of success for the next generation. The current designers are living up to that high bar and are doing exceptionally well, representing Botswana very well in the fashion world.
---
Some of these designers include Black Trash and Makay La Diva Fashion Designers. To them fashion is a lifestyle and it is also their business and means of income. They mostly create high-end fashion. Black Trash Designers make it in the fashion industry by always keeping up with the constantly changing fashion trends and designing clothes that live up to their standards as well as appeal to their target market. Black Trash Designers acknowledge that Botswana fashion industry has gone through significant change throughout the years through different generations. It is different now from what it was back then. The clothes are different, the styles are different, perceptions of fashion that are held by people are also different.
Other fashion designers that are currently in the market include All Kasi, Sweety BW, Botocy, IZAUR, and many others. These designers all have different styles and approaches to fashion, they all have different markets that they target with their designs and this is what the fashion industry is all about. The number of fashion design houses in the industry is proof that the industry has really grown impressively and is now a fully-fledged industry that is as important to the country and economy.
---
The fashion industry grew, and other opportunities emerged. Fashion designers needed models to showcase their designs and places where they can do so where people can see, and potential buyers can gather and watch the shows and hopefully like what they see and purchase the clothing. That is when the modeling part of the fashion industry emerged and shows were being held to showcase such talent, and not only the talent of the fashion designers, but of the models as well. The first Miss Botswana Pageant was held at the Grand Palm Resort in Gaborone on March 19 1967 where Theresa Rantao became the first Motswana to become Miss Botswana. Other beauty pageants followed; this include Miss Universe where Mpule Kwelagobe became the third woman from Africa to be crowned Miss Universe. There are also other shows like Miss Earth, Miss Plus Size, Botswana Fashion Week, President's Day Competition Fashion Show, Masa Fashion Week and many others. 
---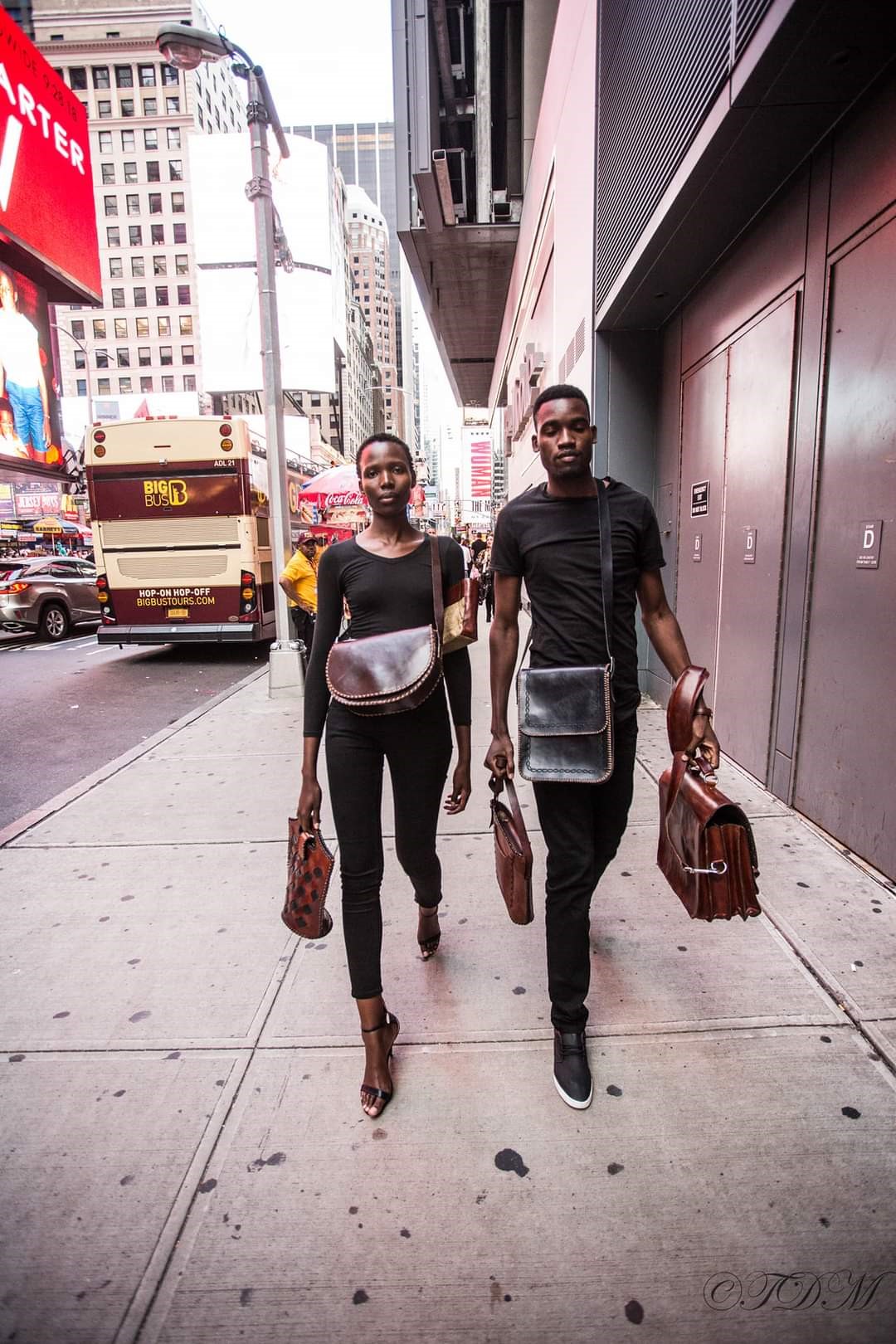 Botswana's fashion style has evolved over time due to external influences. The country's fashion style went from animal skins to different clothes styles adopted from missionaries who came to Botswana in the 1900's to 2002. Batswana have fully adopted the western styles of dressing and most if not all the fashion trends in Botswana have adopted the American fashion trends. The fashion styles of youth today are influenced by American celebrities, TV personalities and social media characters that they are exposed to. 
To most Batswana, fashion has become more than just the way they dress and express themselves, it is their career, their full-time jobs and passion. People like Vasco Male, although aren't in the industry full time, also express how the fashion industry has benefited them over time. 
Vasco is a male fashion model; he joined the industry in 2014 and has excelled since then. He now hardly models but has in fact joined the judging panels in several competitions, mentoring young aspiring models and teaching them the do's and don'ts of the fashion industry.
The modeling career took Vasco to New York City for modelling competitions and brand representation. In an interview with him, Vasco indicated that the fashion industry takes more than passion to succeed in. One must have the talent and the vision to keep up with the continuously changing fashion trends and a target market that's continuously changing styles and fashion interests. To be a model one must have the specific traits that each type of model is required to have.
When it comes to fashion, Botswana has grown immensely from where it was in pre-colonial times and today. Culture still has an influence on fashion and the animal skin clothing that were worn back the are still cherished and used on special occasions like traditional weddings, traditional dance competitions and occasions where they have traditional dance groups performing.
The fashion industry is now taken very seriously and is now a prestigious industry that many are trying to go into either as designers or as models. 
Although Botswana came from a humble beginning, it is safe to say that it has now caught up with the rest of the world when it comes to fashion and is keeping up with most if not all fashion trends. Designers try their best to keep up with the constantly changing trends and the fashion tastes of consumers that are constantly changing as well. For example, at some point in the past, torn t-shirts and ripped jeans were considered ruined and worthy of being thrown away. Nowadays though, those very torn t-shirts and ripped jeans are now a very in thing and are sold in shops, torn and ripped at high prices. 
---
Beyond the fashion designers and models, the fashion industry has grown to include brand owners. These are people who come up with their own brands, print them on t-shirts and other clothing's and sell them to the market. One brand that seems to be dominating the market now is the GOHARD brand. 
---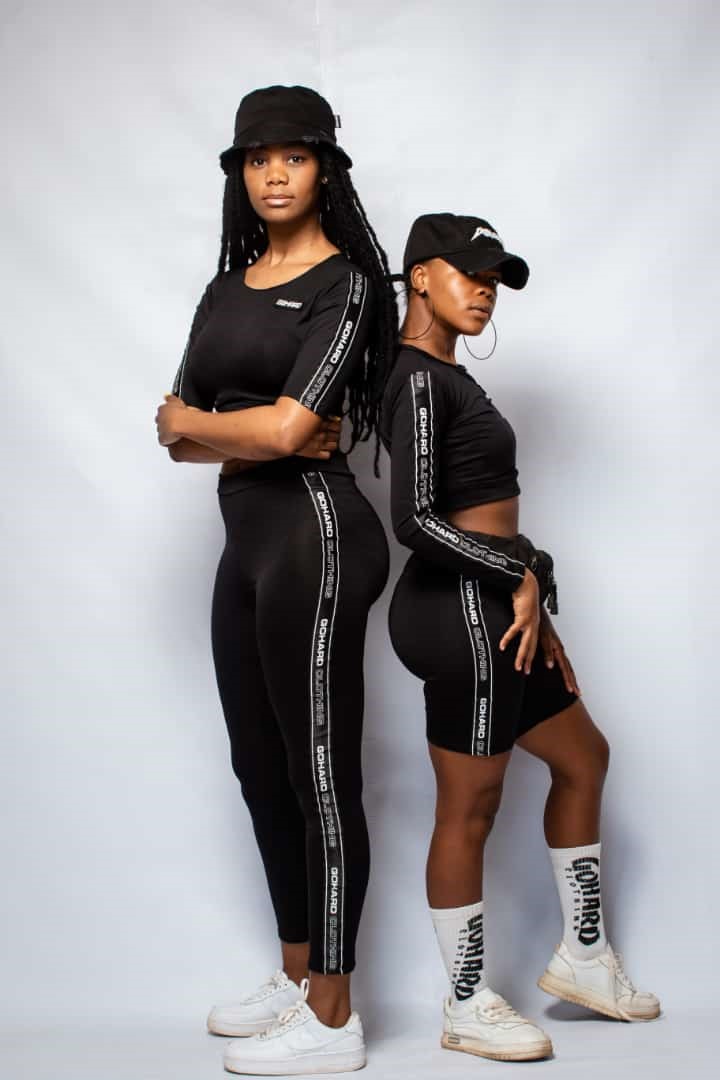 Their brand doesn't only include t-shirts only like most other brands do. They sell socks, women's tights and dresses, caps, fanny packs, hats and caps and many other clothing's. The brand is spreading beyond Francistown where it originally started. It is now being found worn by people around Gaborone as well. 
GOHARD also uses fashion as a means of income, as well as to help others express themselves, look good and feel good. 
---
There are many other similar types of brands that design labels, print on t-shirts and sell to the market. These people saw an opportunity that was brought forth by the establishment of fashion in the country and the growing attention the industry is getting. More people are getting into the fashion industry as designers, models, brand developers, brand designers, brand marketers, model agencies, fashion houses, boutiques and many other things involved in the fashion industry. 
The industry has grown to a point where the government saw it fit to have fashion as a course in schools and sponsor those who have the passion for fashion to study fashion designing and acquire degrees, certificates or diplomas in fashion. 
Although most of Botswana's fashion is adopted from western lifestyles, traditional designs and patterns feature a lot too. There are still people who wear African print attires not only in special occasions but just as their personal styles. There are artists who still honor the Botswana fashion and traditional wear and try to keep the culture and attires alive through their music.
---
In conclusion, Botswana's fashion dates back to the 17th and 19th centuries when it was adopted from missionaries who came to Botswana at the time. The fashion styles slowly evolved into more western styles as time went on. Women started wearing pants, their dresses got lighter and shorter, men's clothes also evolved from short knee length pants to ankle length. Many more fashion trends emerged over time.