Shopping Malls in Gaborone
Gaborone is a vibrant city, being the capital city of Botswana, it serves to welcome and cater for need of all travellers from within Botswana and international visitors. There are shopping malls, old and new, emerging everywhere in the city to bring services to city dwellers. 
Due to migration of people from the villages to the city, Gaborone gradually evolved prompting urbanisation in the city and the Greater Gaborone. This resulted in the need for local companies in partnership with foreign investors to develop shopping malls to help meet basic needs of the community. Such malls have been picked and are discussed below;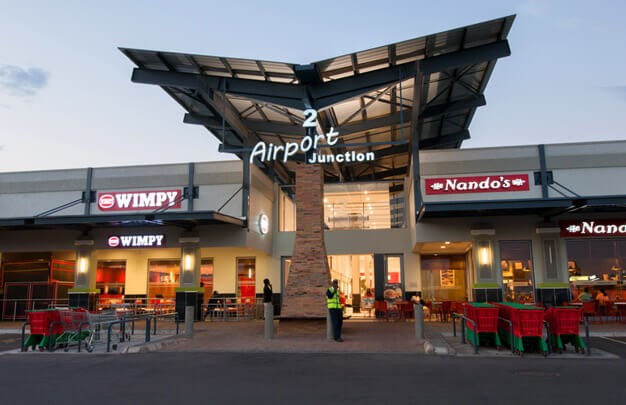 Airport Junction Mall
---
1) Airport Junction Mall
Home to the biggest international brand Virgin Active, this mall sits on a 51145sqm land and is one of the largest malls in Gaborone.  It takes its name from the Sir Seretse Khama International Airport (SSKIA) as it is strategically located on the road enroute to the airport which is only 7.2kms away. This makes it ideal for a business traveller to make a pit stop and do shopping, grab lunch or dine before flying out. What's more interesting is that the mall is close proximity to well rated hotels like Aquarium Tide and Town Lodge. Furthermore restaurants in this mall make deliveries to guests lodged in these lodges. Talk about convenience!
The AP mall has a total number of 104 stores and 2378 parking spaces including underground parking. It hosts other anchor tenants such as Spar, Edgars and Checkers. It also has family friendly restaurants like Cappuccinos, Rocco Mamas, Ocean Basket, Spur and Rhapsody. For fashion lovers one can find all great boutiques to shop from while quickly getting their car washed by the car wash located in the mall. The mall has a spacious play area for children next to these family eateries and also includes children stores such as Toys R Us. The mall opened its doors to a new casino to the public on the second floor. The AP mall surely gives all options in one place and also hosts annual events such as Christmas carols and occasional events like Wine Tasting.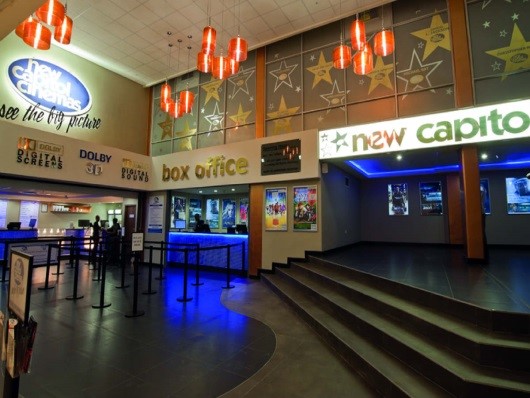 2) Game City
The mall is located near the Kgale Hill landmark popularly known for hill climbing by health and fitness fanatics. It is currently the biggest mall in Gaborone sitting on a 59000 sqm plot and it is owned and managed by a company called Turnstar Holding. It is home to international brands such as Aldo, American Swiss, Markhams and Samsung shop. It also has tenants such as the popular Game store, Options and Jet. 
The recent expansion of the mall saw the introduction of a second floor which accommodates different restaurants serving variety of food for families with kids and corporate lunch/dinners. Other restaurants relocated to the second floor to be part of this great ambience. Such restaurants include Nandos, Braai Place, once can also find a games room to entertain children and of all ages while the parents sit for some great meal. There is covered parking which has come very handy as the summer season can be of high temperatures. The spectacular newly completed expansion of the mall provide an entertainment area making it an ideal venue for private and corporate gatherings such as weddings, birthday parties and music events.
To add another interesting dynamic to the mall, one can find family doctors (GP), optometrists, dentists, hair salons, bookshop, music shop, electronic and IT shops, pawn shop, furniture shops and bearaue de change. The mall is also a home to different banks such as FNB, ABSA, Standard Chartered and Stanbic just to name a few. Adjacent to the mall is kgale Hill mall which has tenants such as Woolworths, cafe Dijo and Spar complimenting services offered by the mall.
Turnstar holdings prides itself in being able to compete globally with their presence felt in Tanzania and Dubai as well. It has been listed on the Botswana Stock exchange since 2002, prove to investors that the retail market is thriving in Botswana. Little wonder they have been identified as one of top businesses in Botswana.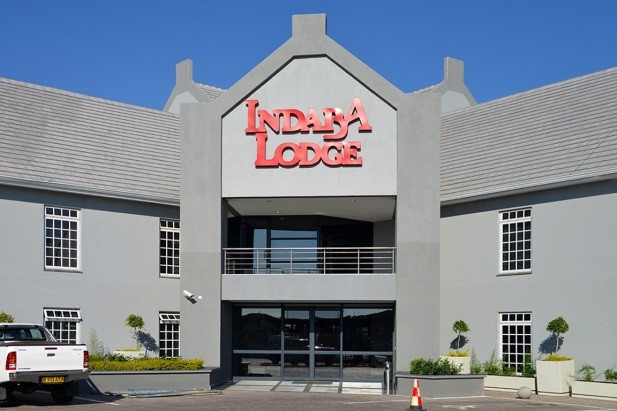 3) Riverwalk Mall
A great stopover for travellers transiting through to South Africa through the Tlokweng border. The mall is relatively small and exclusive. 
It has great reviews and recommended by expats and travellers as seen on various online travel services. Most reviews mention that it is clean, has safe parking lots, well enclosed, easily accessable and has a healthy dose of restaurants for sitting in and fast food outlets. Very visible restaurants offering a variety of scrumptious meals include the Brazillian Rodizio, Wimpy, Nandos, Mugg and Bean, Milky lane for some nicely flavoured ice cream and ethinic Ethiopian restaurant located south side of the mall where you can also find a liquor store and more parking space. The mall also has a cinema for movie lovers, anchor tenants such as Pick n Pay supermarket, Spar and woolworths.
This unique mall located close to some conservatory forest trees is also close proximity to the Village suburbs which is one of the old and historic settlements in the city. The area hosts a mixture of middle to high income families and also serves the corporate world as it's close to Fairgrounds Offices and the University of Botswana whose employees and students respectively do their shopping at the Riverwalk mall.  Other important features surrounding the mall is the Naledi motors and Molapo motors.
Dorcus Mosinyi, a local Estate Agent with Seeff Properties mentions that most enquiries for residential accommodation are centred around the Village area due to its close proximity to the Riverwalk mall. She adds that, "it is convenient and ideal for families with kids and for those working in the commercial areas around the mall and travellers have a variety of lodges to choose from such as Indaba and Brackendene Lodges."
Also offered by the mall is pay point for water consumption at the Water Utilities Corporation, prepaid electricity by Botswana Power Corporation and DSTV subscription by Multichoice.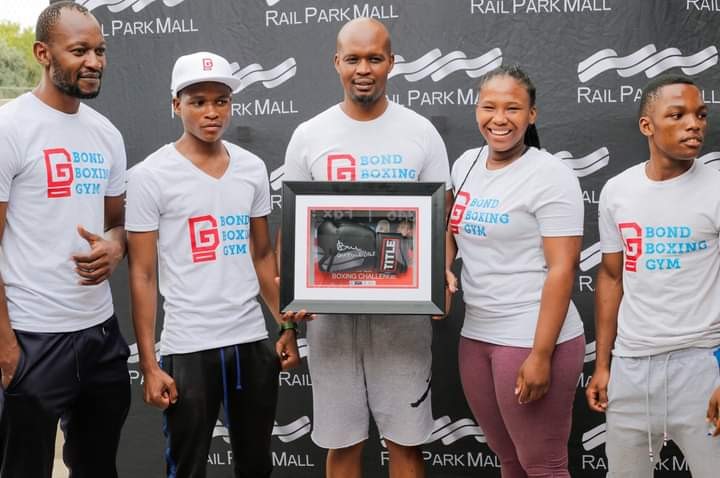 4) Rail Park Mall
Also managed by Turnstar Holdings,the mall has state of the art modern architectural building. Any retailer would not miss an opportunity for a rental space here as the mall is conveniently located in the city centre close to bus terminals, city cabs and taxis. A lot of commuters can't fail to pass through the shopping mall and grab a few items. There is a pedestrian bridge connecting the mall to the bus station and train station, where one can book a train ticket and board a train. There is a lot of movement and at time the mall can get crowded by both shoppers and those just passing through.
The mall sits on a 32 000sqm plot and is owned by the Botswana Railways under BR Properties. This modern design mall came as a result of the amendment of the Botswana Railways Act (2004) to allow the organisation to develop their prime land into commercial use (botswanarailways.co.bw). the Botswana railways partnered with  private investors and Institutions to develop the mall  and  it opened its doors in 2012 and have been well kept ever since.
It has brands such as Clicks, Dischem, Ackermans, Choppies supermarket,milky lane,Wimpy, KFC, Debonairs Pizza,  FNB banking hall.and a huge spar supermarket.  ATM located just by the escalators and two lifts include FNB, Standard Charterd Bank, Stanbic and BBS giving convenience to get cash. There are some Chinese boutiques as well as cultural boutiques selling traditional items on the outside building next to the petrol station. In this outside building there is a luggage lounge for travellers and shoppers with heavy luggage, they can leave their items there under secure care at a reason fee, and proceed with their shopping freely. Restaurants in the mall include Debonairs pizza, KFC and local eateries offering traditional cuisines. 
The mall is also popular in hosting market day events aimed at encouraging and promoting local entrepreneurs and also hosts community projects aimed at empowering its community.
5) Main Mall
The historical main mall was built in 1963 in preparation for the Botswana's Independence (mmegi newspaper, December 17, 2010) and continues to be the most visited mall in Gaborone despite new spreading modern shopping malls elsewhere in the city. The mall is characterised by a long pedestrian walk way and along it there are some street vendors selling cultural items such as handmade leather shoes, woven baskets and sculptures.
The mall was built when the city and the country was still at its earliest development stage therefore the buildings which came subsequent to that  were built in close proximity to the mall. One will find embassies such as;
American Embassy
British High Commission
Nigerian Embassy
Zambian Embassy
South African High Commission
Chinese Embassy
Other monumental landmarks include the National Museum, National Stadium, Princess Marina Hospital, University of Botswana, Gaborone Senior Secondary School, the Red Cross, De Beers, Anglican Cathedral Church, Roman Catholic Church and Gaborone City Council. The famously old Cresta President Hotel completes the rusty look of the mall and patrons still prefer the look as it's nostalgic. One aspect of the mall is that a visitor can never have a dull moment as from the naked eye you can see people in groups playing the traditional game called "Mmele" or engaging in some heated unofficial political debates or a dancer and musician entertaining the crowd.
The mall is also close to the government enclave where you will find the iconic National Parliament, United Nations Building, Bank of Botswana, Botswana Police Headquarters, Ministry Headquarters such as Ministry of Finance and Ministry of Health.
While at the main mall one can get some delicious grilled chicken at Nandos restaurant or some friend chicken at KFC and Chicken Licken and delicious pastries at Pie time.  If you fancy whole home cooked meal there are some lunch ladies who fill and line up the walk way during lunch hour serving prepared food from home in take always. For fashion lovers there are some fair priced shops such as Jet, Pep, CB stores some Chinese boutiques. There are some standout clothing shops in the mall selling male only or female only clothes mostly formal wear like suits, ties and fancy formal shoes for the business persons. After such a long day at work one can visit the local pub called the Main Deck located on the second floor just above Spar Supermarket.
To complete the convenience of the historic place, there are a good number of banking halls like;
Standard chartered bank
First National Bank (FNB)
ABSA (formerly Barclays bank)
Bank Gaborone
Botswana Savings Bank
Banks operating hours for these are normally –
Monday to Friday 8:30 to 15:30
Saturday              9 to 12 noon
Sunday                Closed
6) Design Quarter Mall
This new addition to a list of shopping malls offers contemporary services aimed at design and home improvement. It is located on the north of the city in a new suburb called Setlhoa Village along the A1 highway.close by shopping malls are Sebele mall, Airport Junction and North gate mall. Design quarter is very unique as it's selective in the tenants they put in; they are all from the same bracket as they offer similar services. Shops there include Mmabolao, Cotton cloud, Cecil Nurse and Sasa Interiors. There is a new Sefalana Hyper supermarket operating from Monday to Sunday and serving the community of Setlhoa. Still in Setlhoa there are residential, offices and warehouses as the area is of mixed use. It is also close to lodges and the SSKIA and serves people in the residential areas of Block 10, Block 8, Extension 44, Phakalane.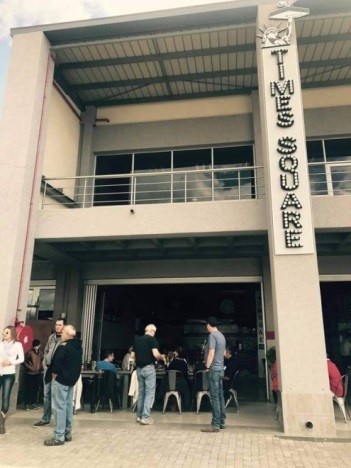 7) Mowana and Acacia Mall
The information would not be complete without mentioning these malls located in Phakalane surburbs north east of the city along A1 highway. The two malls serve residents in Phakalane and Phakalane golf estate, the cosmopolitan residential area where the high income group live.
Both malls are very spacious and have various retail shops serving all needs of the community. One can find supermarkets such as Spar, Choppies and restaurants such as Pizza hut, Rhapsody, Time Square, coffee shops, woolworths and locally owned boutiques as well.  The two malls compete against each other but each carries unique elements. Mowana mall for example hosts famous club in Gaborone called Cigar lounge which is an upscale hang out spot for clients who love the finer things in life. Acacia mall also has a local pub called Corner Couch where clients can sit and have a glass of wine or beer over lunch and after work. The two places offer fulfilling atmospheres to customers.
8) Other convenient shopping malls
Looking to work and play at the same time? Look no further, Gaborone continues to evolve every day so its vital for local investors to cater for these new demands. 
Speaking during an interview Property Consultant and developer Thabo Letshwiti of Premier Properties explained that there is a need to move away from traditional shopping malls. "We need to explore spaces/developments that are of mixed use, Imagine spaces where you can meet, play, spot, live and shop," he adds. He said that these types of shopping malls are significant in trying to address issues of convenience and decongestion around the city. In this way business operators are able to target audiences who frequent these malls for shopping(24/7 than only from 9 to 5) and avoid unnecessary distant travels. He further  pointed out that currently developers take advantage of the 30% ancillary use to explore alternative  uses, like residential.Commercial shopping centers should be allowed to provide their desired mixture of shopping, office, residential spaces and government should be accomodative of such  infrustructure developments. 
Gaborone has a few of these convenient malls which offer  such services as they are used for  commercial purposes incorporting shopping centres and office use;
Molapo crossing 
Masa,CBD
BBS Mall and KagisoMall
Sebele Mall
North gate Mall
West gate mall
African Mall
---
Point to note
For travellers from outside countries Botswana has implemented a Value Added Tax policy which was revised in 2010 and increased from 10% to 12% (Makara & Sawyer, 2019). This information is useful as when shopping one will need to keep all their tax invoices. According to Botswana Tourism to claim 12% VAT refund for total value of goods purchase one must spent more than P5,000.00 and documents required are passport, tax invoice and banking details on their website. 
As the population of Botswana grows, Gaborone will continue to expand with people migrating to the city and the greater areas. This ultimately means more shopping malls are soon to erupt and more Investors are vital in the socio-economic development of the city through shopping mall infrastructures.