Adventure Activities In Botswana
Botswana is not lacking in amazing and fun places to visit when looking for adventure. When the word 'adventure' is mentioned, it evokes the thought of safari tours and visits to game reserves and national parks. However, despite what many believe, fun and adventurous activities and locations in Botswana are not only limited to the safari and wildlife tours.
---
ADVENTURE MIXBAG
Botswana is filled with unique physical features that allow for such adventure activities to be done. Some of those that come to mind are the Kalahari Desert, which is in the central ad southwest; Okavango Delta is in the northwest; Makgadikgadi Pans are in the northcentral region of Botswana. All three areas are different from each other allowing the country to have diverse landscape and geographical conditions. These diverse ecosystems and habitats are home to a large variety of wildlife species.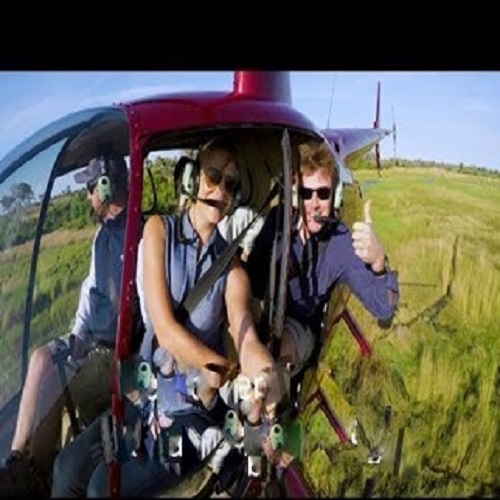 There are many places that one can visit for a safari adventure all over Botswana, the list of such locations is endless. A few of the activities available in Botswana include birdwatching, air-tours, safari tours (including helicopter tours) and boat cruises, hiking; while locations include the Okavango Delta, Chobe Game reserves, Kasane, Maun, Shakawe, Goo-Moremi, and many others.

In addition, there are several other activities that one can do in Botswana like skydiving, go-kart driving, dirt-bike riding, horseback riding, paintballing and for some wholesome fun for the family, places like Bounceland can be visited and occasions like color run can be attended. There is a lot fun and adventurous things to do for all types of people, be it those looking for an adrenaline rush or those who like the calmer type of fun.

---
SAFARI AND GAME TOURS
"Blessed with some of the greatest wildlife spectacles on earth, Botswana is one of the great safari destinations in Africa"
Some outdoor activities that travelers and adventure seekers can do are as follows:
With great efforts for conservation of wildlife, Botswana has become a good destination for birdwatching. The country is home to more than 590 species of birds. Among these about species 100 are still rare, and 8 are globally endangered. Some of the top areas for bird watching in Botswana include: the Okavango Delta, the Chobe River National Park with the Chobe River Front, Moremi Game Reserve, the Caprivi Strip, the Kalahari Desert and Makgadikgadi Salt Pans.
The allure of Botswana for birders is especially strong as each of these areas offers unique landscapes and environments, and subsequently completely different species of birds are found there. It is therefore not surprising that a bird-watching safari is usually a mobile safari that spreads over several different locations allowing birders to explore a variety of different settings and bird species. 
Different habitats = Different species
Moremi Game Reserve is the highlight of a Botswana birding safari, and you should stop over for a night or two. The diversity of habitats really does ensure the best bird sighting experience in Africa. Moremi offers habitats ranging from floodplains to forests and sightings will include:
The Okavango Delta also has an amazing avian event every year in certain parts of the Delta. The incredibly special event takes place at certain sites in the Okavango where various waterbed species come together at well-used breeding sites to nest and raise their chicks. The timing and locations are predictable which make for some spectacular birding.
There are several known locations that provide the right conditions for the birds to breed. Mostly, these are deeply flooded areas (lagoons) with isolated "islands" of trees (mostly water figs) or mature, thickly matted reed-beds. The birds feel safe in numbers and different species can nest side by side – there can be hundreds of birds at the biggest heronries. This event usually happens between August and November, as temperatures heat up and the water levels drop.

---
Botswana is naturally not a hiking destination but there are some day hike destinations in the hills found in the southern parts of the country.
Most people who go hiking make a 1-day trip from the capital city. Most people who hike to the top of hills walk through the bush without a path.  The bush is harsh with many acacia thorns trees and other prickly scrub. 
Long sleeves, gardening gloves and even a pair of gardening clippers to carry along can be good companions. May - September is the best time to go hiking as the days are drier, clearer and warm. Outside these times it is best to go in early mornings. After 10.00am the temperature can rise well above 30 celsius which takes all the fun out of the hike.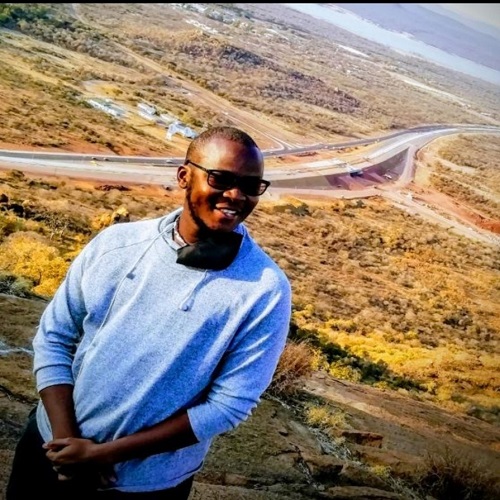 A global positioning system (GPS) is also very useful. The lack of paths and maps makes having a GPS, even if it is just the one on your phone, a good backup in case you lose your way. Kgale Hill located in Gaborone is ideal for both hiking and hill climbing. 
This activity is free of charge in all parts except when it is part of a safari tour in game reserves and conservation parks. One can just go on a hike up Kgale Hill and enjoy the breathtaking view when they reach the top. A much similar and serene view can be seen at the top of Mabutswe Hill in Tlokweng as well.
---
To add more flavour to your safari, you can book a scenic helicopter ride. These have become much more affordable these days as there are new helicopters and pilots permanently based at different camps around Maun. The helicopter experience is superior to a scenic flight on a fixed wing aircraft because the doors of the helicopter are removed for your flight, allowing for unhindered view of the beauty below.
This type of tour is offered by organizations like Helicopter Horizons, Gondwana Tours and Safaris and other similar organizations.
a. Helicopter Horizons  
This is an experiential helicopter company specializing in helicopter experiences for every traveler to the Okavango Delta, Makgadikgadi Pans and the Kalahari Desert. They offer services like scenic flights, filming and photography flights, private transfers, and other various helicopter experiences like village and Tsodilo Hills tours.
b. Gondwana Tours and Safaris
Gondwana Tours & Safaris offers comprehensive tours and safaris in Okavango Delta, Moremi Game Reserve, Savuti, Makgadikgadi Pans, Central Kalahari Game Reserve, Chobe, Linyati and to the Victoria Falls. They also offer guided kayak, horse riding, walking and fishing trips and photographic safaris lead by experienced photographic guides.
---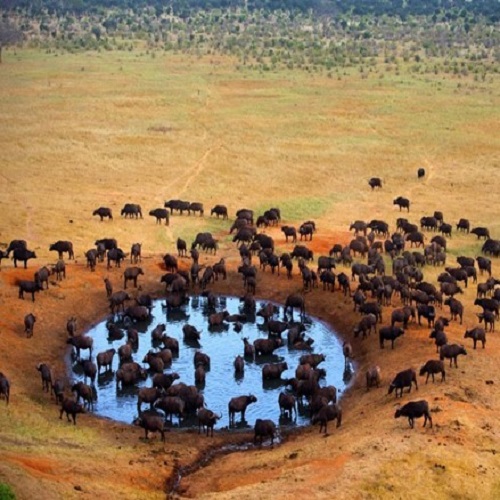 Botswana is considered as one of Africa's best wildlife destinations because of many reasons, one of them being that wildlife has freedom of movement across the country and between national parks. 
Botswana's wildlife safaris are perhaps the best in Africa. The reserves are usually un-fenced, so the wildlife runs free between them. However, there are some areas which are private, also guaranteeing truly exclusive wildlife safaris. For a wildlife adventure one can visit places like the Okavango Delta, Chobe national park, Nxai Pan National Park and many other areas where you can spot wildlife during guided open safari vehicle drives.
You may explore delta waterways and floodplains on traditional dug-out canoes (mokoro), glide along rivers on safari boat cruises, stay in the game rich wildlife areas which are famous for high concentration of wild dogs, giraffes, elephants and predators including lion, cheetah and leopard. You may witness zebra migration by the thousands (typically during December to February), see abundant varieties of birdlife in the Delta.

---
OTHER FUN ACTIVITIES
Although Botswana is well known for its amazing safaris, there are many other non-safari based activities that can be done in Botswana. Most of them are not very common but are slowly coming to light. There are activities like:
Skydiving offered by the Gaborone Skydiving Club
Parachuting offered by Botswana Parachute Association
---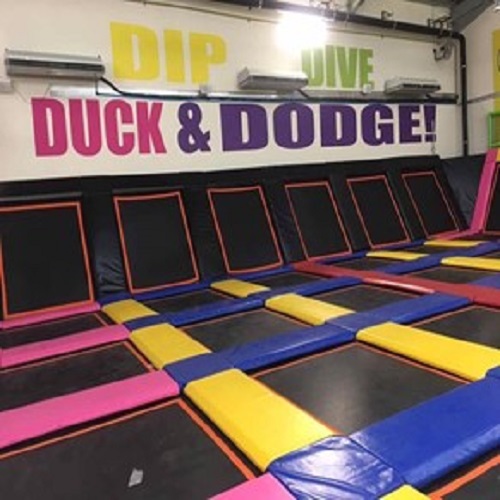 Places like Bounceland are the best places for that family fun day you are planning. Bounceland is basically a bounce house, a trampoline park that offers a fantastic jumping and fun environment for all ages.
So much fun in one place. 
For adults it is an opportunity to be in a bounce-house that we do not get into when at parties. It is a fun and relaxed environment safe for all ages.