Botswana Celebrities and Famous People
The home-grown  celebrities are individuals who are known internationally.
---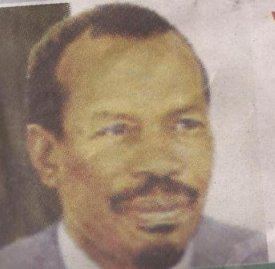 Sir Seretse Khama - the first president of Botswana, who transformed Botswana from one of the poorest countries in the world to a successful economy. He is also known as the George Washington of Africa as he brought blacks and whites to live together in racial harmony.
---
Sir Ketumile Masire - the second president of Botswana. He managed the economy well through challenging periods of drought in the 1980s. He is renowned for peacefully handing over power when he retired from politics.
---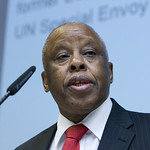 ---
Mr. Ian Khama Seretse Khama - the fourth and current president of Botswana, and he credited for attempting to transform the Botswana economy. He is the son of the first president of Botswana.
---
---
Connie Ferguson - largely popular in South Africa; an actress in a popular South African soapy called Generations.
---
Thato Sikwane (DJ Fresh) - also popular in South Africa; it is in that country that he established himself as a popular radio and music DJ.

---
Return to Botswana Arts and Crafts page
Return to KnowBotswana homepage